Boo, dear readers!
Welcome to a spine-tingling journey through the cobwebbed corridors of history to unravel the mysterious tale of who invented windows.
As Halloween's moonlight dances upon our screens, let's venture into the dimly lit past, where shadows whispered secrets and innovation lurked in the darkness.
Beware, for this story carries a ghostly twist, connecting ancient mysteries to the modern marvels you find at Andrew Wright Windows.
Chapter 1: The Enigmatic Inventor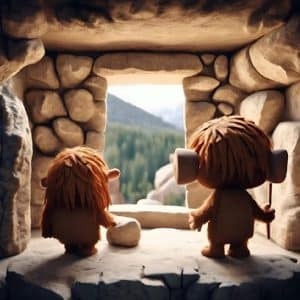 Let's just get to the point straight away… I fear to inform you that the identity of the inventor remains shrouded in mystery. Although this does give rise to legends of mystical sorcerers and curious alchemists.
Stone Age Peepholes: Our ancestors craved natural light long before the internet too! The earliest versions of windows were mere holes in stone walls, allowing light (and perhaps a curious gaze) to penetrate their humble abodes.
Egyptian Lattice Artistry: Ancient Egyptians elevated window design by using intricate lattice patterns, allowing a breeze while keeping pesky sand out. Imagine a chic desert version of modern blinds!
In ancient Rome, openings were covered with translucent materials. This allowed in ethereal beams of moonlight which in a way, I guess we could call a window.
Chapter 2: The Medieval Hauntings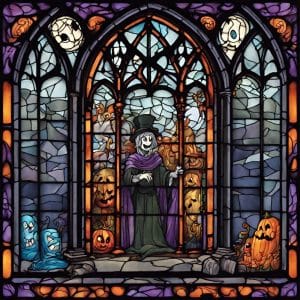 Stained glass windows later emerged in the medieval period, casting kaleidoscopic hues across churches, castles, and cathedrals inspiring ghostly legends.
Have you ever noticed these stained glass windows at your local church or cathedral? Make sure to keep an eye out next time you pass by as they truly are spooktacular!
It was said that whispers of saints visiting through the stained glass were heard at midnight. This sent shivers down spines, creating eerie tales in centuries-old castles that we get to hear to this day.
Chapter 3: The Modern Spectres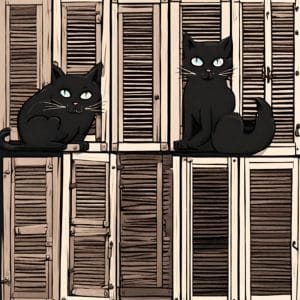 To combat both weather and nosy neighbours, shutters and slats soon became popular. Windows were not just for light; they were a defence against the elements and prying eyes, ensuring homes were as secure as a fortress during the spookiest of Halloween nights!
Moving on from this, Clear glass panes became standard, banishing the darkness that once haunted the hearts of humankind.
Double Glazing was introduced in the 20th century giving us energy efficient, noise-reducing windows allowing natural light to shine through.
Chapter 4: Andrew Wright Windows – Where History Meets Innovation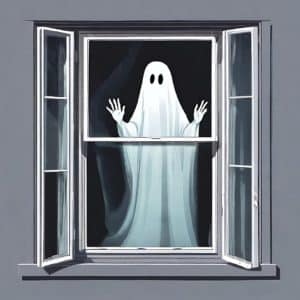 Our windows, like enchanted portals, allow light to flood your homes, keeping the spirits of the night at bay.
Expert craftsmanship and high-quality materials transform your home into a sanctuary, free from ghostly apparitions.
We bridge the gap between ancient mysteries and modern marvels, creating not just windows but gateways to timeless secrets.
Chapter 5: Happy Halloween!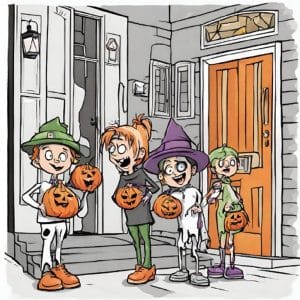 This Halloween, don't hesitate to explore the spookiest corners of your neighbourhood, and be sure to knock on some Andrew Wright Doors!
Who knows what surprises await behind them? You might even catch a chilling glimpse of a ghoul lurking just beyond our windows. Embrace the thrill of the night and make your trick-or-treating adventure unforgettable with Andrew Wright– where every knock might lead to a hauntingly delightful surprise!
Explore our website further to discover the windows that can transform your home into a haven, warding off ghostly apparitions and inviting in the warmth of light and innovation.
Stay spooktacular and window-wise, brave souls and Happy Halloween! 🕷️🎃👻
The Andrew Wright Windows Enthusiast